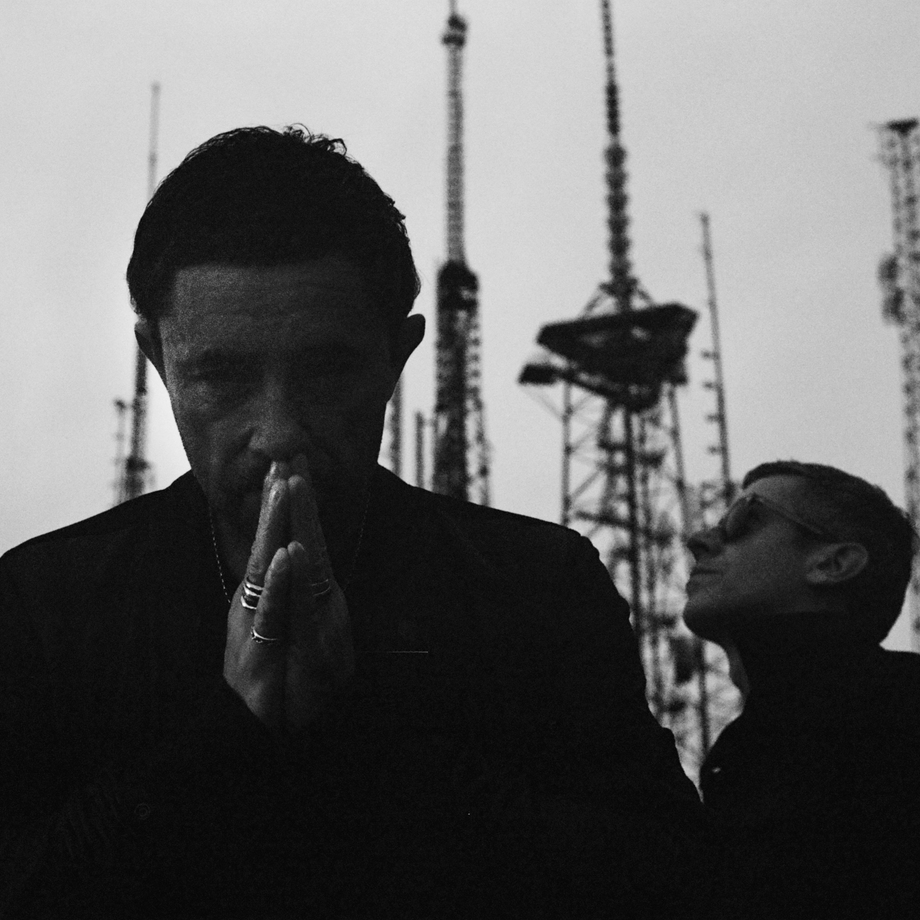 The Cinematic Orchestra
Territory: Italy
Performance: Live
The Cinematic Orchestra (TCO) have always defied category and convention. Neither an orchestra nor a band, not a pure jazz act but full of its influence, not electronic but originally rooted in a London based electronic scene . Musical trends come and go but TCO - now comprising founder Jason Swinscoe and long-time collaborator and friend Dominic Smith - have assuredly and defiantly stuck to their principles. A refusal to compromise, to bend to classification, to follow convention.

Starting a new album is never easy and after the success of Ma Fleur, Swinscoe faced new challenges. How to re invent the bands narrative again, how to keep the process vital and inspired. At this time Smith was increasingly inspired by the west coast and in particular LA. Smith recalls "I was drawn purely by the music I heard coming out the city. But, after spending time there it was the inclusion and collaboration which was so surprising to me. Having been immersed in the overly competitive and sometimes destructive music scenes i knew in New York and London, it was clear to me that something special and quite unique was happening and I wanted Jason to see it".

Swinscoe , who had been living in New York for a number of years remembers "I was finding the city less inspiring , and increasingly detrimental to my creative focus and direction", but now hearing of the emerging jazz scene in LA at that time, (something that resonated viscerally with swinscoe) he made to the move west - Smith introduced him to some of the mainstays of the LA scene and sound at the time which led naturally to Austin Peralta joining the band on the road and the subsequent collaborations with Dennis Hamm, Miguel Atwood Ferguson and Moses Sumney.

With a new found purpose Smith and Swinscoe reconnected with TCO band members and collaborators; Larry Brown (AKA grey reverend) contributed to writing and playing across the album and Luke Flowers, Tom Chant, Heidi Vogel, Tawiah B, Dominic Marshall, Sam Vicary, Dorian Concept and Roots Manuva all recorded in sessions in London and LA helping in a process of recording and re sampling that informed the creation of tracks.

As the music began to form in imagination and reality so to did the ideas that would inform the narrative of the record. Connecting with another LA mainstay and friend photographer and film maker B+, During Long discussions the trio explored their mistrust of some of the new political, cultural and media trends which became a worrying backdrop to the writing process. A call for self examination , a more critical approach to political interaction and a need for empathy felt more and more relevant as divisions widened globally. To Believe is a meditation on our consciousness in this moment , a question , not an answer, an Album that bucks the trend of making 3 minute playlist friendly tracks and try to give an alternative,.. something increasingly rare.

In LA Smith and Swinscoe connected with a music community full of collaboration and an authenticity rarely found in any metropolis then reconnected with a family of musicians who have spanned the bands carrier and as a result delivered their best work to date.