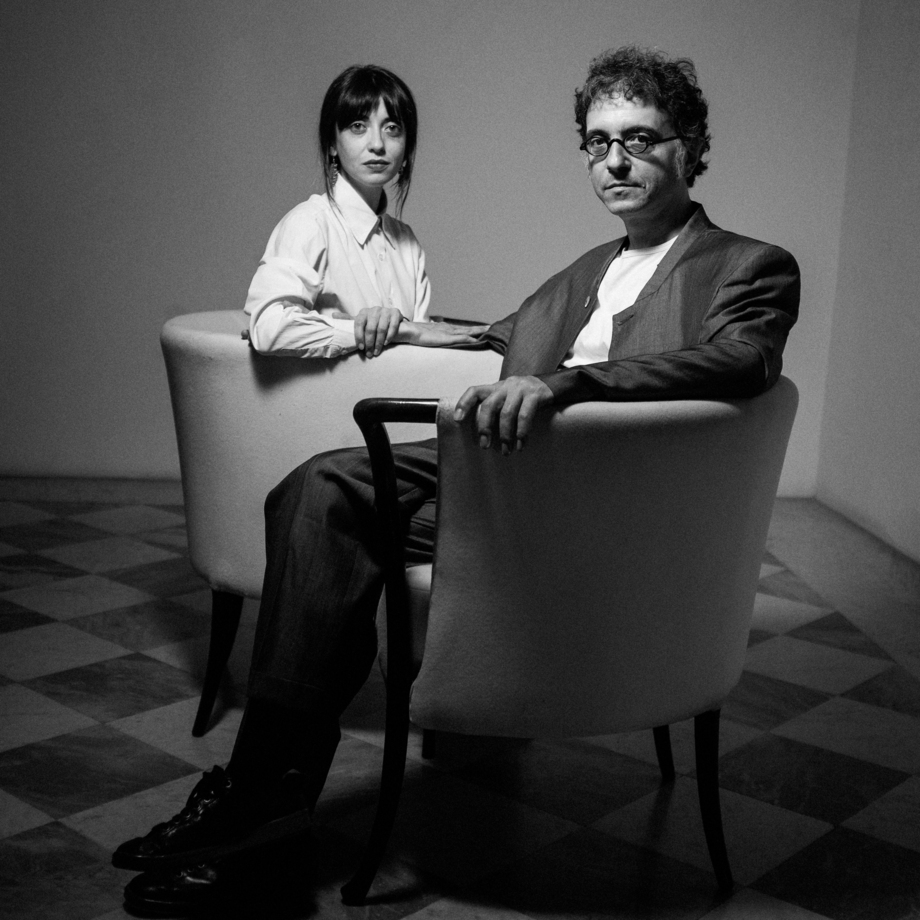 Il Quadro di Troisi
Territory: Italy
Performance: Live
Il Quadro Di Troisi is a project by Eva Geist and Donato Dozzy. The project was born with correspondence between the two artists about the late actor and director Massimo Troisi. This exchange soon became an inspirational source of identification which intertwined with the project. The lyrics are sensitive and multi-faceted, they perfectly cling to the musical phrases and flow like a cinematic monologue from the oeuvre of Troisi himself.
Their self-titled and debut LP (released October 2020 as a collaboration between the label Raster and Terraforma Festival) is a colourful ode of an Italian scented vision, overflowing with details and profound intensity. The contemporary world condition along with the pandemic in Italy and around the world define Il Quadro Di Troisi. Entire decades of national music history are comprehended and transformed into the present as the pair draw inspiration from their classic Italo-disco and Synth Pop heritage.
The duo is now touring and available for live performances.