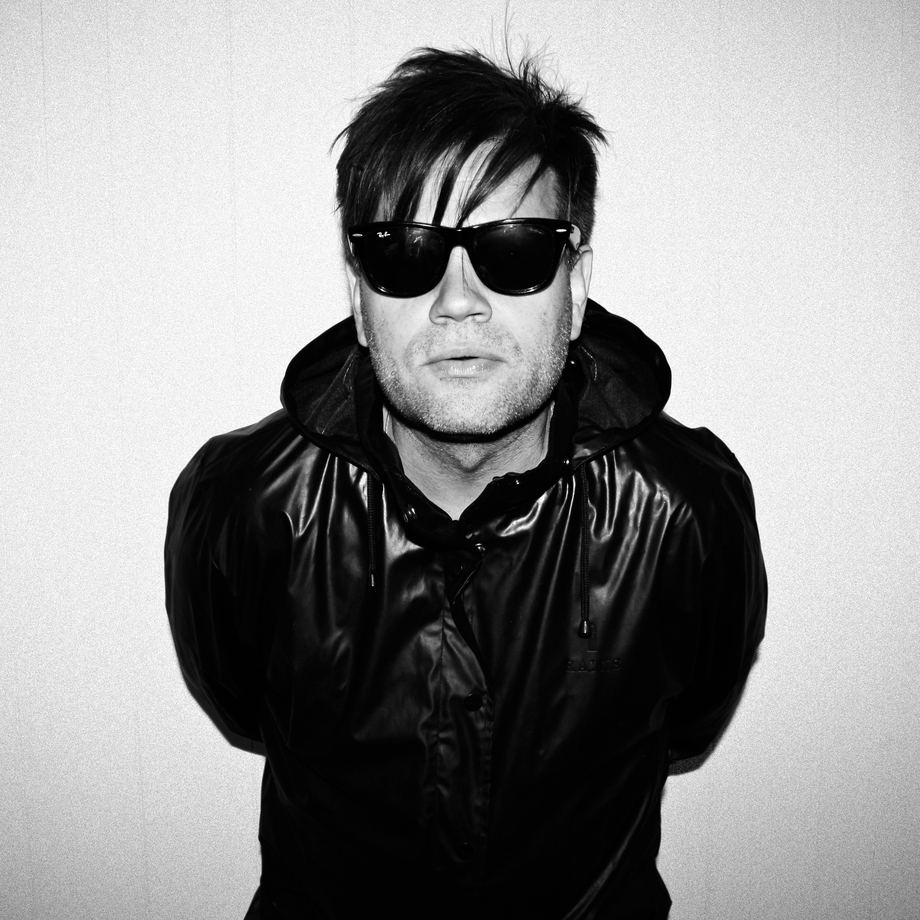 Trentemøller
Territory: Italy
Performance: Live
Copenhagen's Anders Trentemøller has long been respected as a creator of extraordinarily memorable melodies and lush soundscapes, but for the last decade he's been getting long overdue praise for being a producer with few rivals as well.
While many artists follow a pattern of invention and reinvention, Anders' arc has been a series of points along the same curve, playing the long game, with each release representing the next chapter in a constantly evolving series. Contrasts and paradoxes are often explored, ultimately acknowledged in the title of his last album, 'Obverse'. Other themes may revolve around reminiscence and remembrance, while eschewing nostalgia. His upcoming album release, 'Memoria', digs in deeper, and honors the five canons of storytelling, which also include inventio, dispositio, elocutio and pronuntiatio.
In 2006, following a run of EP's, Trentemøller released his groundbreak- ing debut full-length, 'The Last Resort'. Deservedly topping several end-of-year polls, this milestone of electronic music exposed his work to a far wider audience.
Since assembling his first full live band, in 2007, Trentemøller has em- barked on multiple world tours, playing nearly 500 shows, regularly sell- ing out venues. The three studio albums that followed, 'Into The Great Wide Yonder' (2010), 'Lost' (2013), and 'Fixion' (2016), came out on his own label imprint, In My Room. Trentemøller also compiled multiple compilations. In recent years, Trentemøller has remixed music by Tricky, Savages, A Place To Bury Strangers, The Soft Moon, UNKLE, Depeche Mode, Pet Shop Boys, The Knife and Franz Ferdinand (which was nomi- nated for a Grammy) adding to a list of over 100 previous projects.
2010's 'Into the Great Wide Yonder' continued where 'The Last Resort' left off, throwing into tighter focus previously mined textures of sus- pense, tension, release, and noir influences.
2013's 'Lost' expanded things even further, truly capturing the atmo- spheric and darkly romantic qualities that are hallmarks of the Danish artist's music.
The staggeringly mature 'Fixion' was released in 2016, showcasing
the artist's penchant for experimentation, polyrhythms, and creating mélanges from his many influences and inspirations. Sometimes reveal- ing itself gently, other times challenging the listener, the tracks share the common thread of Trentemøller's unique, genre-defying style.
2019's 'Obverse' was initially conceived as an instrumental album, not bound by the rule that it would have to be performed live. Using this liberating notion as a launching point, Trentemøller chased down every idea, and explored every tangent. Eventually it was decided that half of the songs could actually do with vocals. No stranger to working with strong female singers, Anders called again on collaborators, old and new, reenlisting Lisbet Fritze and Jenny Lee plus adding Lina Tullgren, and Slowdive's Rachel Goswell into the mix.
After a nearly two year break, Trentemøller surprised fans by releasing two singles, Golden Sun, and No One Quite Like You, back to back, early in the summer of 2021. The latter being a stripped down piece, very different from his elaborate productions, and featuring guest vocals by Tricky.
With Memoria, Trentemøller continues to work with familiar themes of light and dark, turbulence and serenity, piercing chill and comforting warmth, clearly inspired by the inherent antipodal elements of the Nordic environment he calls home, but pushes deeper into this familiar territory, while simultaneously investigating others. His longest album yet, clocking in at 14 songs, it features somber, introspective pieces, motorik, shoegaze, noise rock, as well as electronic pop. Once more Memoria includes instrumental and vocal songs, and for the first time Trentemøller also composed all the vocal melodies and lyrics on the album which are solely performed by Lisbet Fritze.