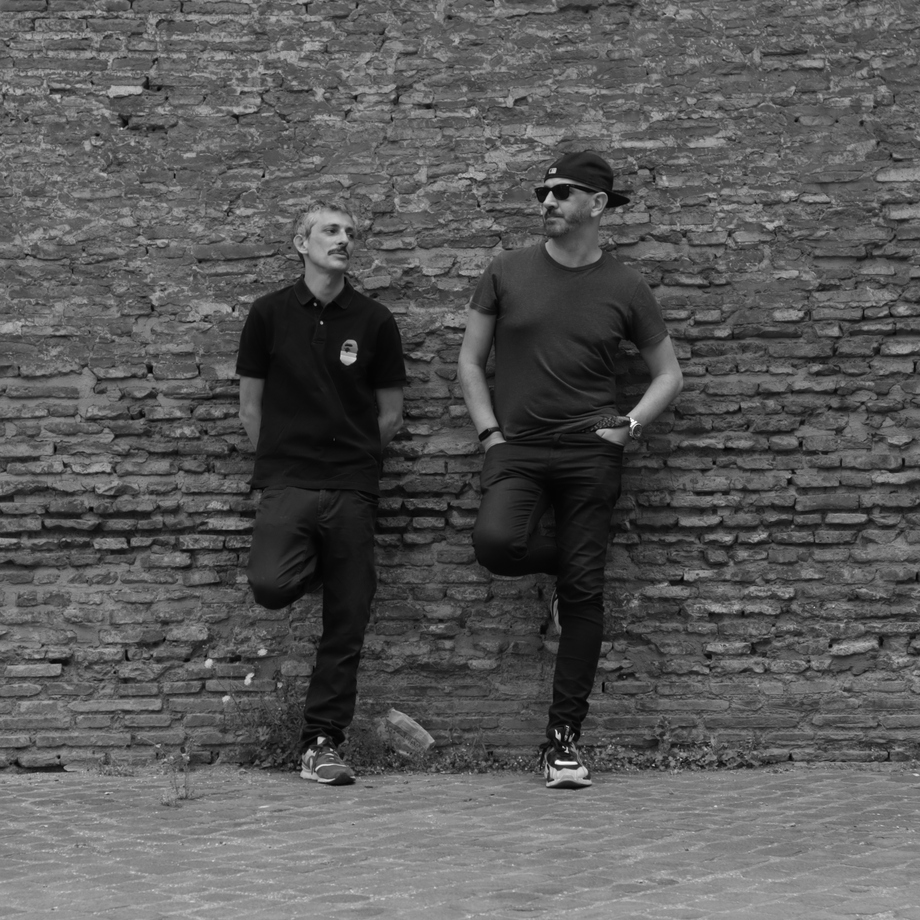 Tiger & Woods
Territory: Italy
Performance: Live | DJ set
Tiger & Woods is a dj/producer duo from Italy formed by Marco Passarani and Valerio Del Prete.
Marco has been a central figure in Italian electronic scene since 1993, with his multiple role of dj, producer and distributor for many years, joining the dots between the local underground scene and the global one. He was also one the key studio tutor of the Redbull Music Academy for more than 15 years.
And talking about the Academy, that's where he started working on the Tiger & Woods project with Valerio Del Prete, a young talented dj and producer from Rome from the local club scene. Valerio started his career djing in Rome clubs, showing off his passion for funk and soul as well as house music. The combination of their elements created the sound of Tiger & Woods, a constant search of a perfect slicing of old samples mixed up with repetitive grooves adapting old ideas to the contemporary dance floor.
The duo has been traveling all around the globe to perform their live shows first, and then their dj sets.
Worth mentions are their performances at Coachella Festival (USA), Sonar (ESP), Primavera Sound (ESP), FYF Festival (USA), Montreux Jazz Festival (CH), MoMa PS1 (USA), Transmusicales (FRA), Panoramabar (GER), Fabric (UK), Razzmatazz (ESP), Nitsa (ESP), Good Room (USA), Rex (FRA), Womb (JAP), DC10 Ibiza (ESP), Space Ibiza (ESP), Printworks (UK) and many others.
Their discography is made of three albums, more than a dozen singles and an endless list of remixes. The most recents are the one for Sebastien Tellier, Christine and the Queens, Tensnake and Rebecca & Fiona.
Gin Nation is their anthem, the song with the Imagination's Music and Lights. But recently they have been exploring their Italian roots, approaching the italo disco sound in a renewed form like you can hear on their 2020 single "Boot & Heel".
The band just completed its 5 years residency at Rinse FM, releasing solo materials on labels such as Numbers, Will Saul's AUS, Skylax Records, Klakson, Libertine Records and Vladimir Ivkovic's Offen Music. A long series of new Tiger & Woods releases is about to see the light, in November, expect an avalanche of music on a monthly base for the next 12 months.
Dates
| | | | |
| --- | --- | --- | --- |
| 21 October 2023 | Matelica (MC) | Much More | |
| 31 October 2023 | Rome | Circolo degli Illuminati | |