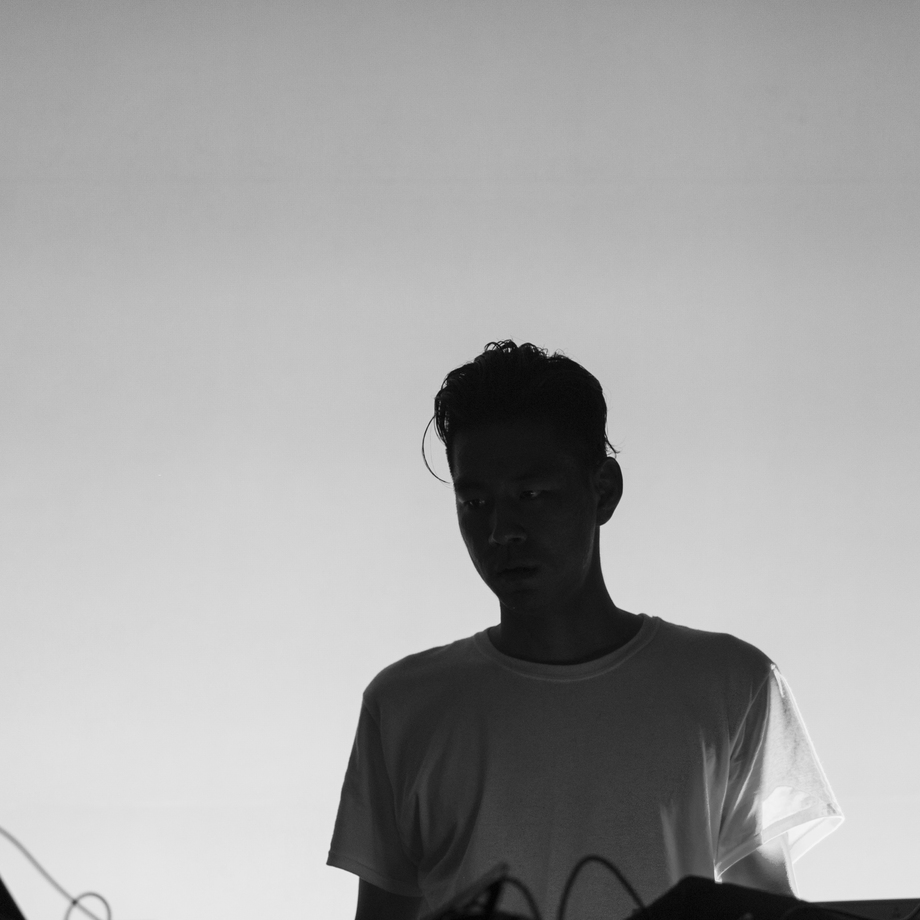 Nosaj Thing
Territory: Italy
Performance: Live
Emotion vs. technology. Soul vs. machines. Beauty vs. dissonance. Dystopia or paradise? Love or regret? Nostalgia vs. right now. Paranoia. Acceptance.
These are among the various binary flavors that Jason Chung explores on Parallels, the fourth full album released under Chung's distinctive moniker, Nosaj Thing. Masterfully dimensional, Parallels represents the acclaimed Los Angeles-based electronic producer/composer/performer's most diverse, vital work yet. As such, Chung sees Parallels represents a kind of redemptive rebirth. The album's compellingly elusive, uncategorizable sonics developed out of what he terms a personal & musical "identity crisis."
"My previous records reflected the anxiety of living inside my own imagination," Chung explains. "For Parallels, I went outside of that: it's all about trying new things, creating new worlds. In the past year, I faced up to my own internal struggles & became more social. This allowed me to jump styles & genres - exploring different emotions and sounds beyond what I'd done before. I'd make something ambient and cinematic, and then create a dancefloor beat, along with a broken hip-hop groove – and then try to make them work together."
According to Chung, working with a group of collaborators on Parallels that combined both longtime friends and new creative partners added "new energy which pushed me not to limit myself. Everything felt fresh and alive." The title Parallels in fact evokes the intense, intimate duality Nosaj Thing and his collaborators share. Chung is known specifically for his innovative, unexpected musical pairings: Kid Cudi hit up on Nosaj Thing via his MySpace page in 2006, resulting in Chung producing Cudi's autobiographical classic "The Man on the Moon." Kendrick Lamar flowed over Nosaj's ethereal boom bap to create the YouTube gem "Cloud 10"; Chance the Rapper, meanwhile, freaked a Nosaj beat for his 2013 breakout masterpiece "Paranoia" and appeared on Nosaj Thing's previous LP, 2015's Fated. Chung and Blonde Redhead vocalist Kazu Makino are also longtime creative partners on each other's work; her voice appears on Parallels as an otherworldly spirit animating the icily '80s-synthetic "How We Do."
While "How We Do" serves as an unofficial preview of an upcoming Makino/Nosaj shared EP (likely to appear later in 2017), Parallels also highlights the new artistic foils enlivening Nosaj Thing's diverse soundscapes. After the latest member of the storied Marley family, Zuri Marley, met Chung singing backup at a Blood Orange show at L.A.'s Ace Hotel, they quickly found themselves in an impromptu session resulting in the lysergic John Hughes-meets-Rihanna vibes of "Way We Were" – a postmodern pop ballad unlike anything Chung has served up previously.
Elsewhere, Parallel's defining standout, the enigmatic revenge fantasy "All Point Back to U," represents Nosaj Thing's first joint effort with iconoclastic London producer/singer Spacek – who delivers an astonishing vocal & lyric dripping with sinister soul over Chung's tense John Carpenter analog synths and dazed 4/4 kicks. However, Chung notes that even on Parallel's entirely solo material – like the woozy, Eno-esque drones, infectious Tangerine Dream-esque soundtrack melodies, & found-vocal experimentation of "Form Final" (which features Chung's surreptitious recording of a security guard's resonant conversation while taking his mother to the Picasso & Rivera: Conversations Across Time exhibition at the Los Angeles County Museum of Art) & Parallel's evocative opener "Nowhere" – "feel like things that I had never attempted on my earlier tracks."
Parallels' uncharted territories are also the product of Chung being forced into a full creative reset, in what began as a tragedy and ended as crucial epiphany. At the Houston stop on a joint tour with Warp Records' fellow electronic-music maverick Clark, all of Chung's equipment was stolen – including hard drives that hadn't been backed up holding nearly three years of work on what was intended to be a new Nosaj Thing album. "I lost everything," Chung says. "I was definitely shook, but I'm glad it happened. It was the slap in the face I needed to get me to up my work ethic and quality control."
In the end, for Chung the making of Parallels became a rehabilitative force: the title of the song "TM," for example, commemorates Chung's immersion into meditation that he says "worked like medicine. I'd moved every year since 2011, and for the first time in as long as I could remember, I felt comfortable in where and who I am, so I was able to let my music music evolve with a new transparency."
Parallels also sums up the unpredictable expanse of Chung's influences up to now – from the grime-styled bass excursion "Get Like" to the tropical 2-step skippy groove and Todd Edwards' chopped vocal samples of "U G." Then again, such stylistic fluidity has always been present in DNA of Nosaj Thing's aesthetic. Growing up in Los Angeles' suburbs, Chung came up making oddball beats in his bedroom on a PC influenced by the twin musical poles of his native environment: '90s rave music and West Coast hip-hop spanning indie MCs to Dr. Dre's G-funk. As his music developed, Nosaj Thing began playing D.I.Y. live sets at L.A. experimental-music havens like The Smell – the all-ages crucible that produced the boundary-pushing likes of No Age and HEALTH. He then refined Nosaj Thing's acclaimed, technically dazzling audio-visual sets at the legendary Low End Theory club alongside Flying Lotus and Gaslamp Killer. After the breakthrough reception of his 2009 debut solo album Drift (of which Pitchfork raved "Nosaj Thing has a great ear for leftfield sounds and makes gloriously haunted, glitch-y hip-hop"), Nosaj would go on to premier slots at Coachella, FYF Fest and the most prestigious festivals and venues worldwide, recorded and shared stages with the likes of Toro Y Moi, and did official remixes for everyone from Beck to Phillip Glass.
Parallels distills that entire history to its essence, giving Nosaj's signature intermingling of futurism, nostalgia, indelible, unexpected melodies, and crowd-moving thump its highest expression. It's ultimate realization of Chung's varied, vanguard sensibility - one that always leads Nosaj Thing somewhere genuine & new. "I'm always excited for the next phase, but learned the most I ever have making this record," Chung says. "Those moments creating, making electronic-based music that came out of DJ culture, it's important to keep things raw and spontaneous. That's why I took those extra steps into the unknown on Parallels: it's an evolution, and I wanted it sound like it."