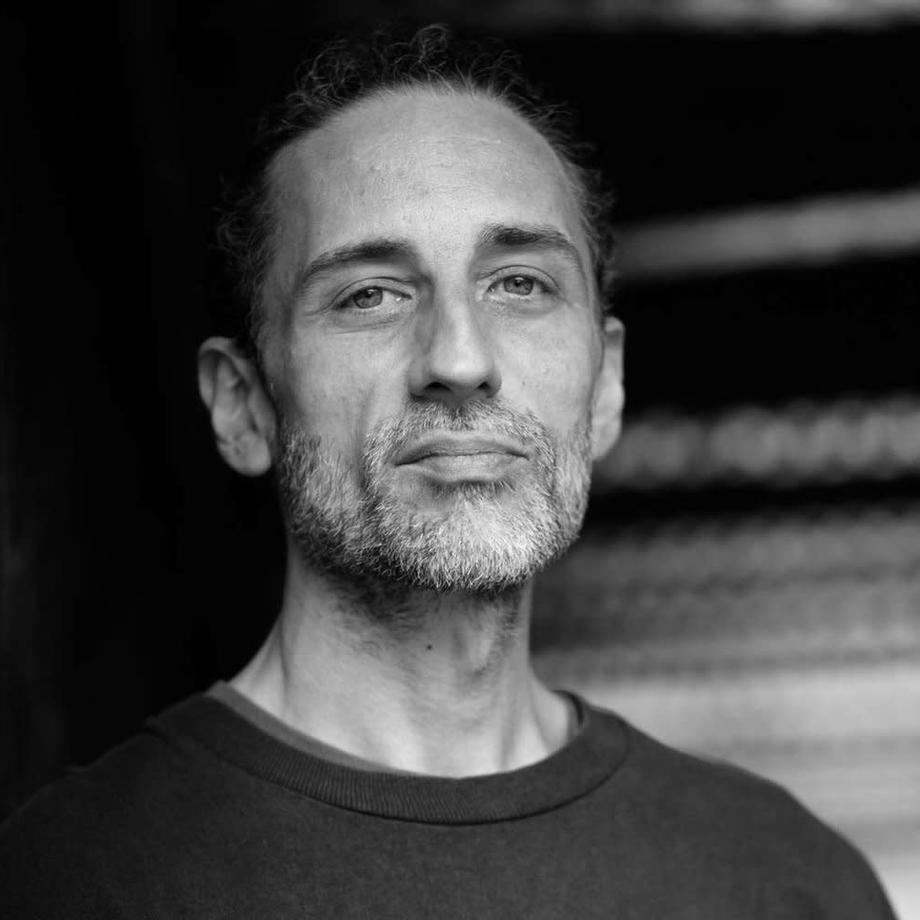 Luke Vibert
Territory: Italy
Performance: DJ set
Luke Vibert is a British recording artist and producer known for his work in many subgenres of electronic music. Largely responsible for pioneering the electronic music genre known as Trip Hop under the alias Wagon Christ, made from forms of ambient music mixed with instrumental forms of hip hop music and slow break beats. Vibert has also recorded under many different well known other musical aliases, most notably Wagon Christ, Kerrier District, Plug and Ace of Clubs. He tours and performs regularly all around the world.
Vibert grew up in Cornwall, England and a key member of famed British electronic musician Aphex Twin's Rephlex Records crew. Spurred on by the success of Richard D. James (Aphex Twin), Luke began putting out some of his own music and released a collaborative album, Weirs on James' Rephlex label. It attracted attention of Rising High Music label who commissioned an ambient music album from Vibert, his first full length solo album, Phat Lab Nightmare under the now famous alias Wagon Christ in 1994. A groundbreaking record which generated a great deal of buzz and attention for the young producer.
Vibert would go onto produce much more music under the Wagon Christ name and eventually signed to popular London based record label, Ninja Tune Records, for many of his Wagon Christ releases and later to major label, Virgin Records. Vibert also uses other aliases such as Plug (for his drum and bass electronic music). For the 1996 album Drum 'n' Bass for Papa, Vibert signed with famed Grammy Award winning artist and Nine Inch Nails member, Trent Reznor's Nothing Records.
Vibert's many releases vary in style as he releases music under various names to keep his creative output selling and diverse. Each Vibert release and alias gaining critical reviews in major music publications and radio stations worldwide such as Rolling Stone, Magnet, The Wire, NME, Pitchfork Media, Red Bull Music, Vice, BBC 1. In fact one of Luke's earlier supporters was the late BBC radio personality, DJ John Peel, who has hosted Luke for his "Peel Sessions" a handful of times. Vibert has also co-hosted or has been featured on radio stations and media appearances all over the globe.
By late 1999 and 2000, Vibert began touring the world with legendary slide guitarist, BJ Cole to promote their album Stop the Panic on US based, Astralwerks Records and Virgin in the UK. In 1997 Luke toured the United States with Aphex Twin for a sold out tour at major music venues throughout the US. Aphex Twin (as AFX) has since released a series of limited 12" EP under the name of one of Luke's tracks, "Analord" from Luke's "Lover's Acid" full length.

In 2006, Vibert's song "Shadows" was featured on the DJ mix album A Bugged Out Mix by Miss Kittin, which charted on the French Albums Chart. In 2007 Luke collaborated and released music under "Moog Acid" with French pioneering synthesizer legend, Jean-Jacques Perrey before his passing. Vibert and Perrey were also featured in the documentary film, Moog about electronic music pioneer Robert Moog, whom Luke was also friendly with before his passing.
Luke has released a handful of full length albums and EPs for his old mate Mike Paradinas' (U-Ziq) Planet Mu Records including including the albums, "Homework", "Lovers Acid", "We Hear You", and most recently "Bizarster". Luke also continues to release music on UK based Hypercolour Records including, "Ridmik", "UK Garave Vol. 1" and furthering his Kerrier District alias release output. Luke has remixed a wide range of music artists such as Tortoise, Nine Inch Nails, Stereolab, Squarepusher, Aphex Twin, Meat Beat Manifesto, Thurston Moore, Coldcut, Lamb, David Sylvian to name a few.