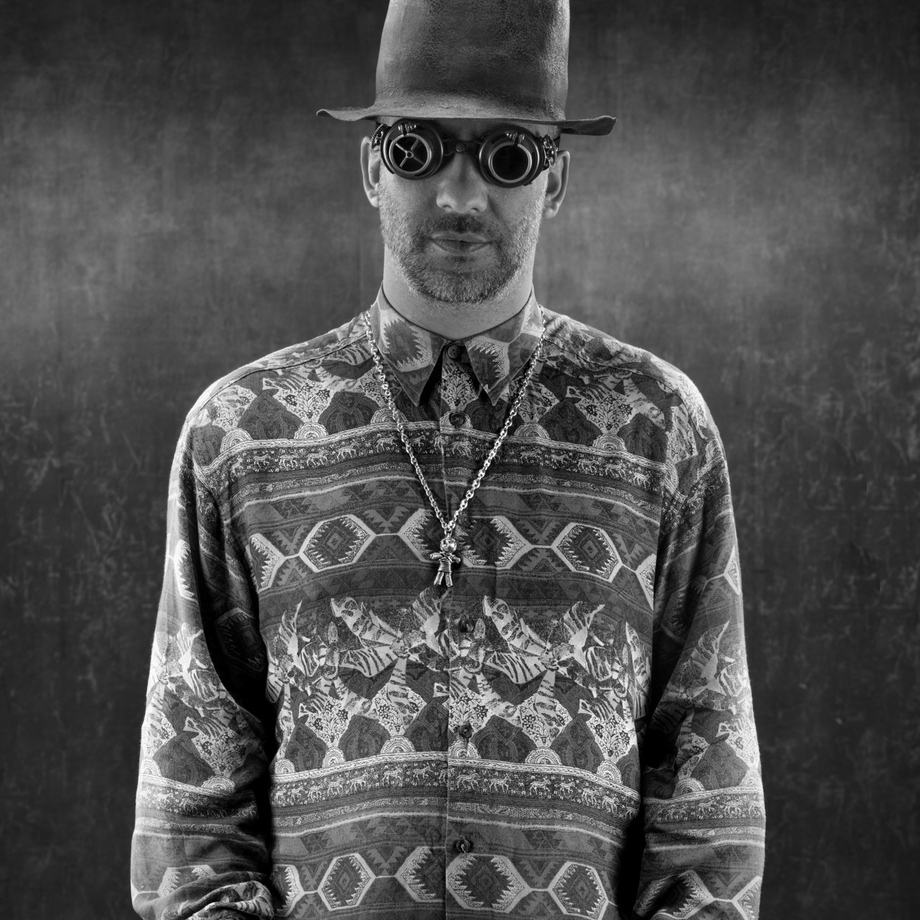 Khalab
Territory: Worldwide
Performance: Live | DJ set
Khalab's journey is one with no continuity – from the most ancestral tribes to the unexplored cosmos; from the black jungle to the skyscrapers; from the remotest subconscious to the furthest and real projection of future Africa.

His first work, 'Eunuto EP' - released for Black Acre Records, an independent label of Bristol that in recent years launched great artists likes Romare and Clap Clap - has immediately made him one of the most interesting figure on the afrofuturism international scene. First real awards arrived with a four-handed work with the Malian griot Baba Sissoko: 'Khalab and Baba' - released for Whonderweel Records (NY) - is a record that talks about the meeting between the afrofuturist electronics and the tradition of Malian music. Awarded with the 'Best Track Of The Year' at the 2015 Gilles Peterson's Worldwide Awards, it received a great support from all over the world: BBC, Radio Nova, MPR, Okayafrica, Bandcamp, Vice, ID-UK and Traxmag France are just some of the international media that have included this record among the best of the year.

New album, 'Black Noise 2084', was released on July 2018 for On The Corner Records, London. It's made using the field recordings archive of the Royal Museum For Central Africa of Brussels as a starting point. From this research, selection and sampling work, the first ideas were born, aided by a series of formidable musicians: Shabaka Huntchings, Moses Boyd, Tamar "the collocutor" Osborn, the master Gabin Dabyré, the Californian poet Teenesha The Wordsmith, Tommaso Cappellato and Prince Buju. Presented to the international press in a private event in London and distributed worldwide by! K7, the record has already arrived at its third reprint and has been included by many media as one of the most important works of the year: The Wire, Straight No Chaser, Modjo, Dj Mag, NTS, KEXP. He was also the week's record on Worldwide Fm, Sounds Of The Universe and Bandcamp Weekly.

The most traditional sound of Africa, the Afro-American music evolutions and the research in the electronic field with a dark, shamanic and groovy sound, are the basic elements that gave life to a unique work of its kind. Projected to the future, Khalab continues his research into new formulas, keeping the point on a very personal sound that has made him one of the most conscious interpreters of its kind.