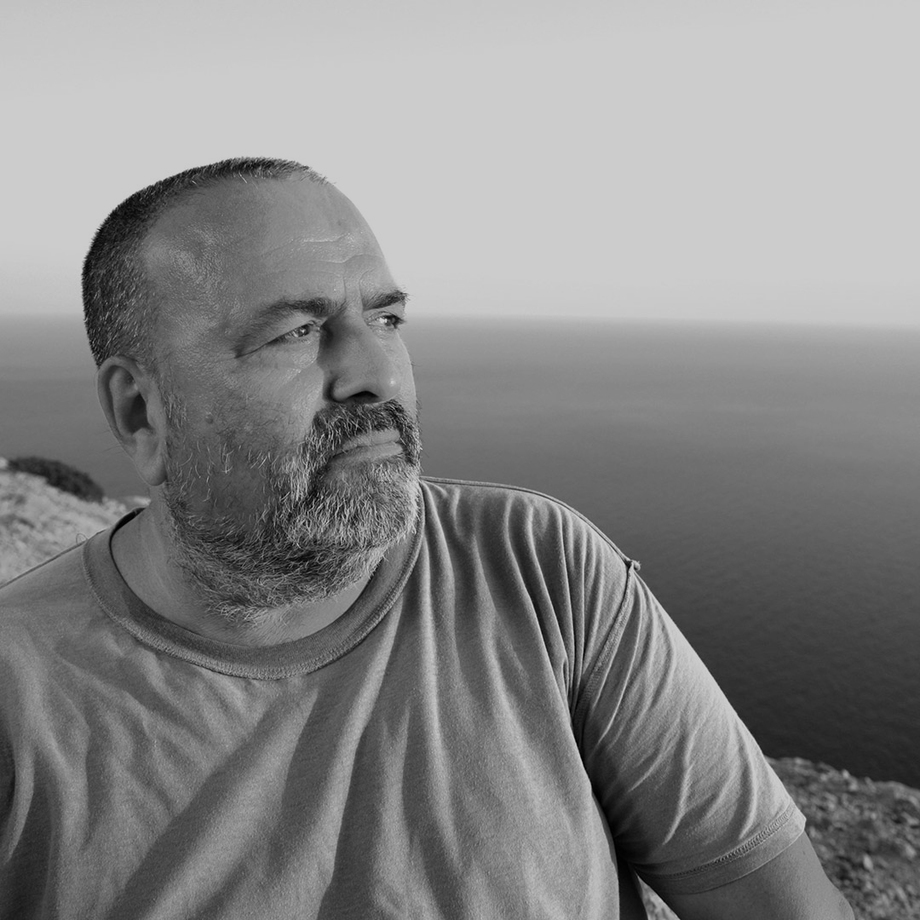 Gigi Masin
Territory: Italy
Performance: Live
Born in Venice, Italy in 1955 he's in the music scene since early 70's. Pioneer of the italian generation of radio DJs on FM radio stations and of the 'ambient' and electronic music scene, he's considered a forerunner of the 'turntablism' in using turntables to performing with vinyls, mixers, live electronics and tape-loops on stages, theatres and for the national radio.

Dramas director and music producer, his frst solo album is 'Wind' published in 1986. Then, "Les Nouvelles Musiques Du Chambre" with Charles Hayward for belgian label Sub Rosa (1989), "Wind Collector" (1991), "Lontano" (2001) and "Moltitudine In Labirinto" (2003) for Ants Records. He recorded 'The Last DJ' (2008) and 'InfanThree' (2010) for Italian netlabel Laverna, and realised a series of art videos with photographer and illustrator Luis Filipe Cunha. Many artists and DJs sampled or covered his music. Among the others To Rococo Rot ('Die Dinge Des Lebens'), Bjork ('It's In Our Hands'), Nujabes ('Latitude' and 'Mystline'), Main Attrakionz ('Church'), Dusty Residents ('All That I've Got') and Friendzone, Moomin, Revelse, Locky-Stocky, DJ Ezasscul, Cahb, Perfect Keys to name a few. His music could be discovered also in various compilations ('Café Mambo', 'Klassik Radio', 'Music For Dreams', 'Late Night Broadcast', 'Salicornie'…) collaborations, concerts and festivals across Europe. Music From Memory (sister label to the RedLight Records store in Amsterdam, NL) has released in 2014 a double vinyl compilation ('Talk To The Sea') of Masin's music over 30 years.

Due to request the compilation will be also released in double cds in January 2015. The Italian label Hell Yeah released 'Hoshi' a collaboration with the Italian duo Tempelhof, and in the spring of 2016 a second album called 'Tsuki'. In December 2014 Music From Memory has released 'Clouds' for Gaussian Curve, a trio with Gigi Masin, Jonny Nash (Land of Light) and Marco Sterk (aka dj Young Marco). In winter 2016 "Wind" was remastered and re-released. 2017 has seen the release of a new LP with the trio Gaussian Curve on Music from Memory , a release on Dekmantel 10th anniversary compilation and a remix for Devendra Banhart. He has also been touring cosistently playing in venues and Festivals like ICA in London , Meziekgebouw in Amsterdam , Kasheme in Zurich , Strom Festival in Copenhagen and Sacred Ground in Brusow. Gigi Masin keeps ,through the decades , being a constant of unique sound integrity in the contemporary music scene.