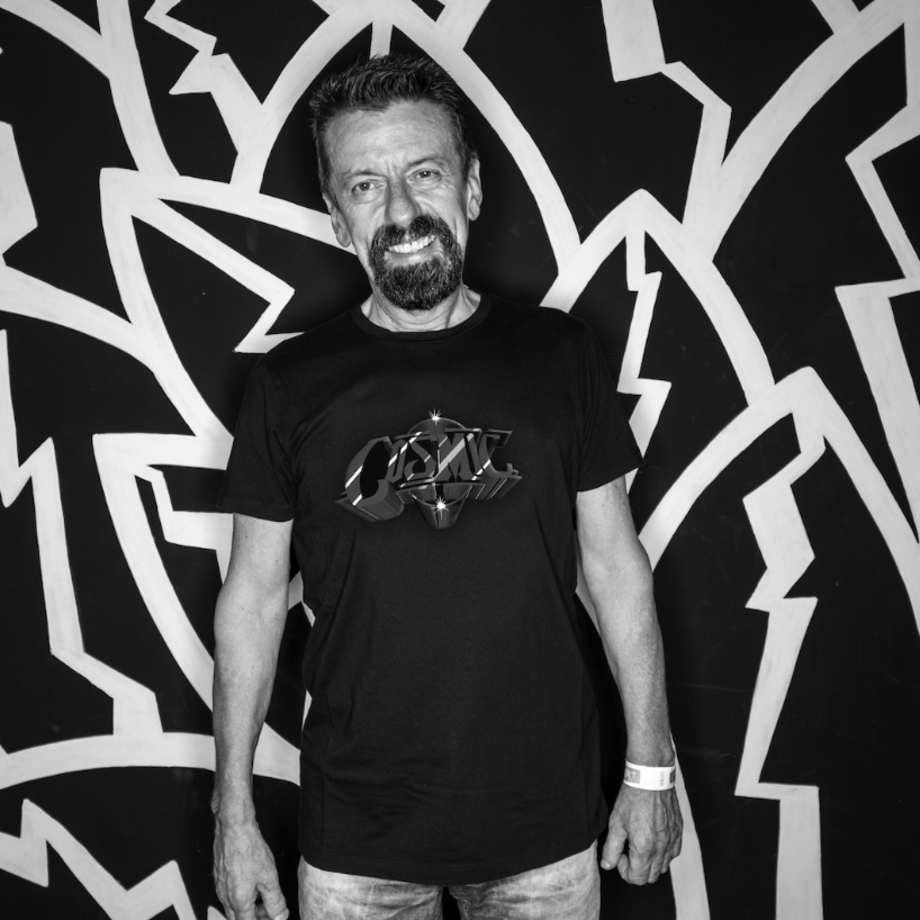 Daniele Baldelli
Territory: Worldwide
Performance: DJ set
A founding father of the Cosmic Disco sound, Italian DJ Daniele Baldelli rose to prominence with his mixture of European electronica, synth pop (often played at slower speeds), equalizer effects, and ethnic folk music. Baldelli's use of African and Brazilian material helped distinguish his style from Italo disco, which permeated the clubs of Northern Italy during the 1970s. Taking up residence at the Cosmic, a venue by Lake Garda, he introduced club goers to a worldly, hypnotic sound during the late '70s and early '80s. Although the Cosmic Disco movement slowed down as the '80s progressed, Baldelli's reputation allowed him to extend his career into the following decades.
Baldelli
was born in 1952 in the tourist town of Cattolica, where he made his DJ debut at the age of 17. After logging several years at the Tabu Club, he was recruited to take his record-spinning expertise to Baia, which in turn led to a multi-year residency at Cosmic. The infamous club opened in April 1979 and was instrumental in developing
Baldelli
's signature sound, which took influence from the club's drug culture (namely heroin, which caused its users to dance slowly) and the waning popularity of traditional dance music. Drug problems forced many clubs to close during the 1980s, but
Baldelli
's influence persevered into the 21st century, aided in part by such compilations as
Cosmic Sound
and
Baia Degli Angeli 1977-1978
.