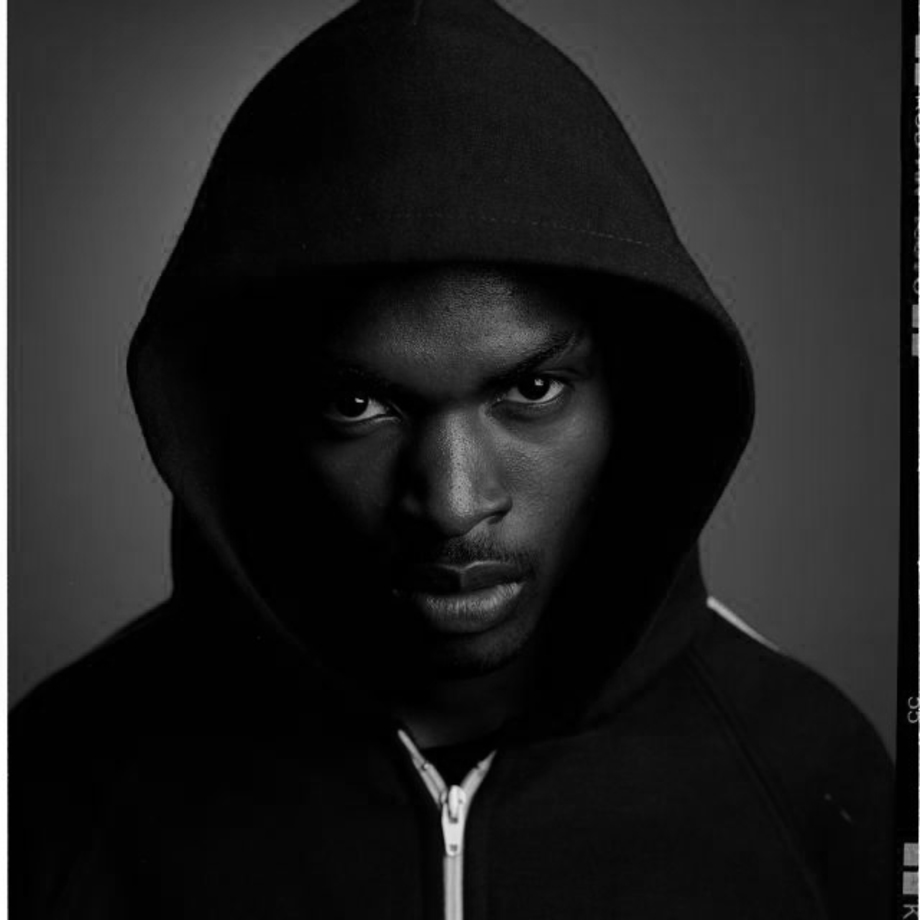 Actress
Territory: Italy
Performance: Live | DJ set
Even when Darren Jordan Cunningham was just a kid, DAZ or DAZ AUTOMATIC, growing up in Wolverhampton, there was something about him which stood out. "When I was at school, I was always being creative," he remembers. "I was a very good counterfeiter – good at copying pictures. I was able to perfectly recreate pictures. At school you'd have projects for the term and we were looking at Sikhism. I think I was about seven. I was asked to create this massive mural of Guru Nanak using different forms – using sequences, dipped painted cotton wool, Sikh fabrics." He pauses as he thinks it through. "I ended up applying that to music. I create sketches, essentially like these fabrics, and I collage them together…once I see the picture it's embellished further and the proceeds repeats."
If his first obsession was drawing, his first love was football. Indeed, if it wasn't for a career-ending injury while a promising young player with West Bromwich Albion, football may well have remained his abiding obsession. Luckily for music, the injury caused a sudden change in direction. "I got some turntables and taught myself how to DJ, built up a small record collection and then started to DJ at student house parties in Wolverhampton."
Soon after, Darren moved to London. The PFA (Professional Footballers Association) was running a grant programme for young players whose careers had been finished by injury and as a result, they funded his place on one of the first degree courses in Recording Arts. Which was when the partying started. "I was clean living before this point. Total fitness. I had periods where I didn't make music at all as I didn't have the money. I ended up buying synthesisers instead of paying tuition fees." The result of this was a complete submersion in the dance subcultures of the capital city as well as a crash course in production. "I just got stuck in, from a practical, experimental viewpoint. Never used a metronome. That's how my style developed."
The result of all this wasn't just the birth of Actress but of Werkdiscs, originally a club night with some friends, which became a label in time for the first Actress release in 2004. The label went on to discover and release some of the most widely talked-about artists of the emerging bass generation, namely Lukid, Disrupt and Zomby. As well as running the label, Actress remixed Various Productions, wrote for the seminal techno imprint Soma Records, put out singles and EPs through Prime Numbers and Nonplus and released the 'Splazsh' and 'R.I.P' albums on Honest Jons, the British independent record label jointly created and founded by Damon Albarn. He also travelled with Albarn to the Democratic Republic of the Congo to record 'Kinshasa One Two,' which was released by Warp in 2011.
One of the preeminent and most singular voices in UK electronic music, since 2012 he has run his label in conjunction with Ninja Tune, releasing 'Ghettoville' in 2014, a record described as "inscrutable, unsettling and utterly unique" (Uncut). An epilogue poem written for the press release to Ghettoville led people to believe that Cunningham had retired. This in turn led him to conceptualise his new work as 'Giving power back to identity.' This fourth album was not just a poetic take on British youth in an electronic age, it also managed to catch the imagination of retail charting at number 20 on 'Top Dance/Electronic Albums' on the Billboard Charts.
Now he returns with a new album and a new music system – "AZD" (pronounced "Azid"). An artist who has always preferred to make music than to talk about it, in "AZD" he has achieved another remarkable landmark, one which is as resistant to interpretation as it is demanding of it.
In addition to his recorded work, Actress has been photographed by Wolfgang Tillmans, and the late celebrated photographer Lord Snowden. He has worked collaboratively on projects with White Cube artist Eddie Peake, Mehdi Lacoste, Dan Emmerson and Belgian visual artist Pierre Debusschere, as well as fronting campaigns for Fashion brands Acne and Cav Empt, during which he has performed sell out shows at The Barbican Center and Tate Modern London, Sonar Tokyo and Berghain Berlin.
In 2017 Actress release his fifth studio album AZD to much acclaim. Leading commentators on electronic music